If you have a picture of you in one of my shirts and would like to be included on this page, please send it to me!
Some of my favorite men wearing favorite shirts!
<![if !vml]><![endif]>

<![if !vml]><![endif]>

<![if !vml]><![endif]>

My favorite bass player whose joy inspires me:

George Porter, Jr. (Meters, PBS, Funky Meters, New Orleans Social Club, George Porter and his Runnin' Partners) in my Louisiana shirt

Larry Fox doing what he does best (enjoying to a great band at Red Rocks) in one of my Texas shirt.

DJ Krispie Kream rocking at Rothbury camp in his custom Mercedes done one his own silkscreened shirt.
<![if !vml]>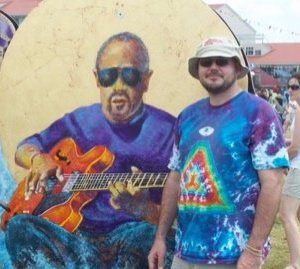 <![endif]>
Steve Name at Snooks Eaglin memorial at Jazz Fest. Steve is wearing his "Eye and the Pyramid" shirt for the first time.
<![if !vml]>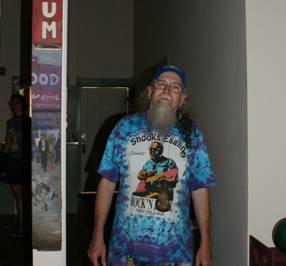 <![endif]>
My favorite model, Grateful Greg wearing a shirt he bought white with a black silkscreen. I dyed around the silkscreen and then hand painted it using the same type of dye. Greg got Snooks to sign it shortly before he passed.
And now for a couple of my favorite ladies:
<![if !vml]>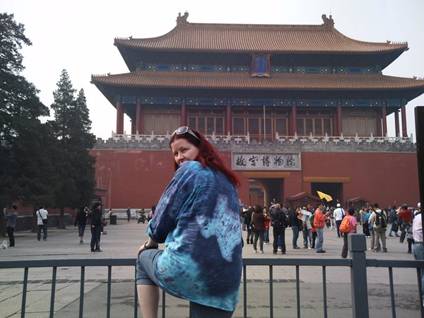 <![endif]>
Cathy White at the Forbidden City in China. Cathy finds great linen shirts at the thrift store and brings them to me to put a Texas on the back.
<![if !vml]>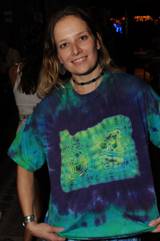 <![endif]>
Jennifer and hubby ordered a bunch of Oregon shirts for their family reunion. I can do most of the states. No New York yet. I haven't figured out how to do Long Island.